LANZAROTE ISLAND
Lanzarote is the northernmost and easternmost of the islands of the Canary archipelago. Although it does not exceed 800 square kilometers in area, the diversity of its landscapes is striking. The volcanic eruptions of the 18th and 19th centuries have given it a spectacular appearance of singular shape and beauty. Next to unusual places formed by volcanic caves, lava lakes and craters, lie beaches of golden sand and transparent waters.
In addition, this spectacular natural heritage has been jealously preserved by the people of Lanzarote, not in vain, the Island was declared a Biosphere Reserve by UNESCO in 1993. Likewise, in 2015, it was the first destination in the world certified by Biosphere Responsible Tourism.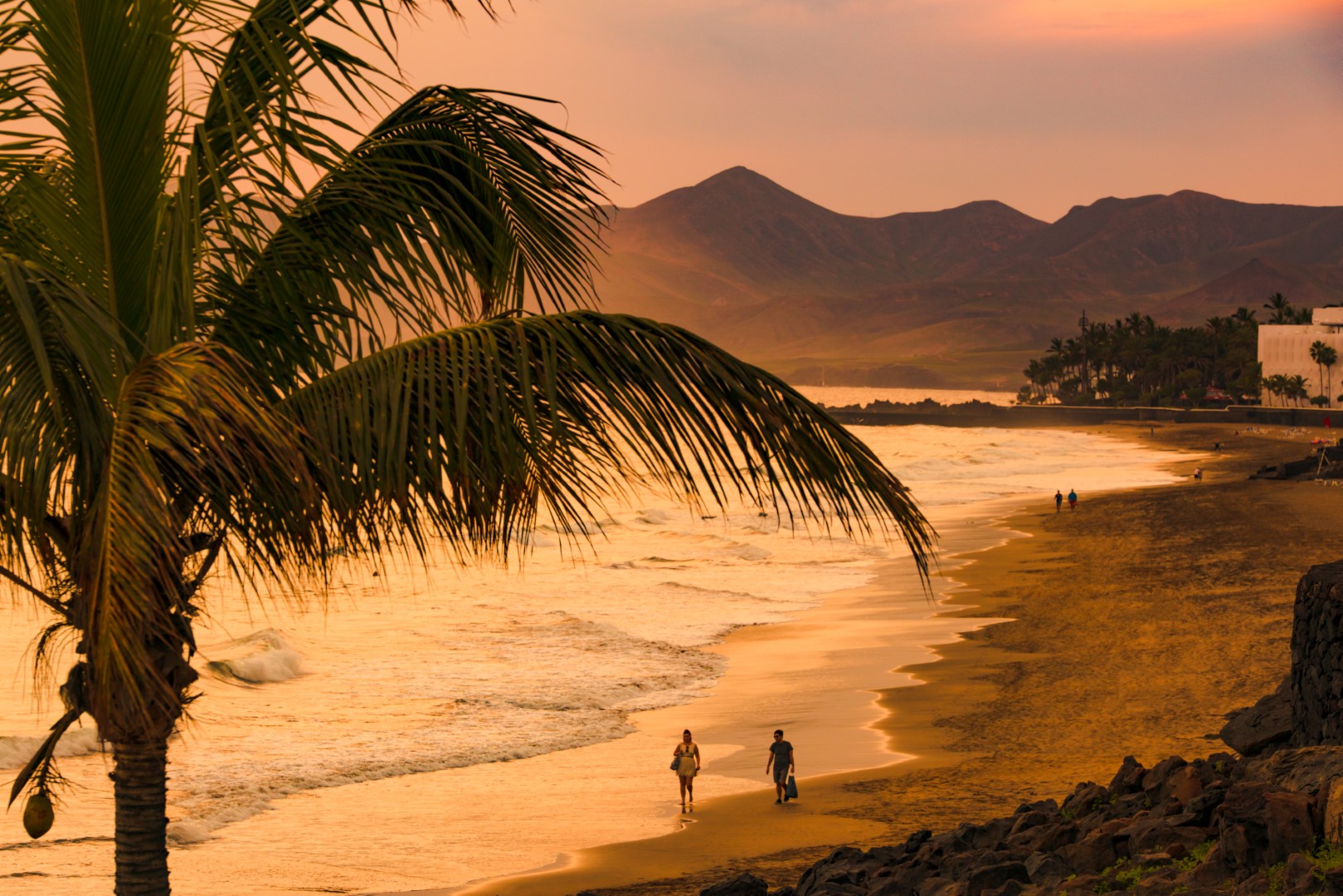 In Lanzarote we can find from the bustle of the most tourist towns, with its unbeatable hotel facilities and recreational areas; to unprecedented landscapes, corners without signs of human footprint, and lonely islets where you can enjoy the silence.
The Timanfaya National Park, a beautiful succession of volcanic landscapes, stands as one of the great tourist attractions of the Island, as well as the Art, Culture and Tourism Centers created by the local artist César Manrique. The original farming systems of the Lanzarote peasants, who have managed to overcome the sterility of the island and make the lava lush, are another focus of attraction for visitors.
The mild climate cannot be overlooked either, the annual average 22º C makes Lanzarote the ideal destination for practicing all kinds of outdoor sports.